Yves Martin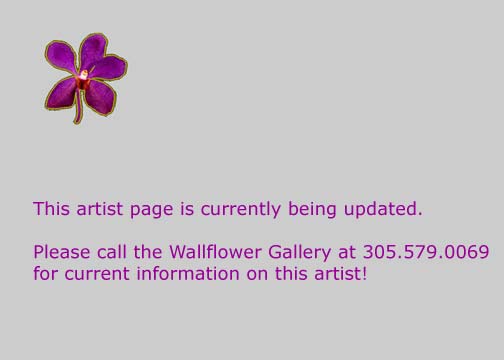 Voyeuristic Portals
An Acrylic and Mixed Media Exhibition
Mental projections lead the explorations of artistic directions as innovative expression touches realms of uninhibited inspiration. With an enhanced technique for animated representation, Yves Martin combines cartoon-style characterization and a studied refinement to expose the edgy nature of pop art. Playing with the surrealistic cosmos of modern society, Martinís artistic creations invigorate the abstract scope of sensual eroticism while he portrays the interaction between humanistic icons. Martin's paintings focus on the depth of industrial absorption within a context of sexuality and commercialized life.
"My artwork offers a unique outlet of ideas and images as I explore the boundaries of style and technique. By magnifying the artistic scope with distinctive frames, there are many more layers to visually touch, and therefore it has more zones to play."
Martin is a native of France who learned to amplify his artistic style while studying the art deco technique in Paris. After 35 years of painting, Martin sites the works of R. Rauschenberg, M. Duchamp, Jasper Johns, Andy Warhol, The Beatles and The Rolling Stones within his creative roots as he continues to expand to new levels of artistic development. Yves has also displayed his work locally at Bash, 2 Fontaines and Broadway Art, along many other exhibitions in the South Florida region.